Product
Let us introduce to you the professionals
in our Cipta Dental.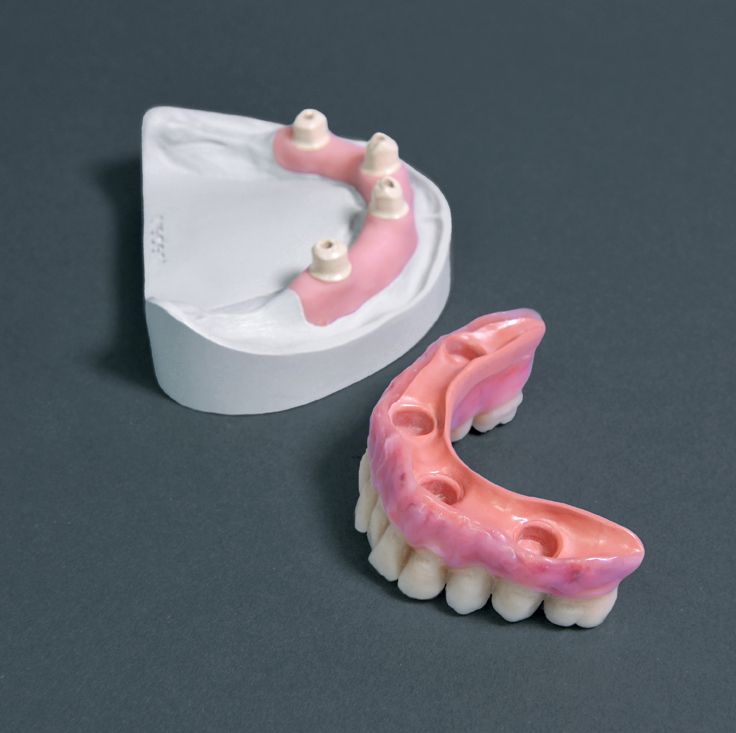 Others
Pekkton on
implant
Our removable implant solutions provide you
with reliable restorations that utilize the latest technology for a reasonable and consistent price. Implant overdentures are indicated for patients who desire a more stable prosthesis that improves retention, function and speech.
It is indicated when there are at least two implants in place and is most common in the mandible. The CAD/CAM Milled Bar overdenture distributes occlusal loads more evenly across four or more implants, making it ideal for patients with heavy bite or when the implants have been placed in softer bone.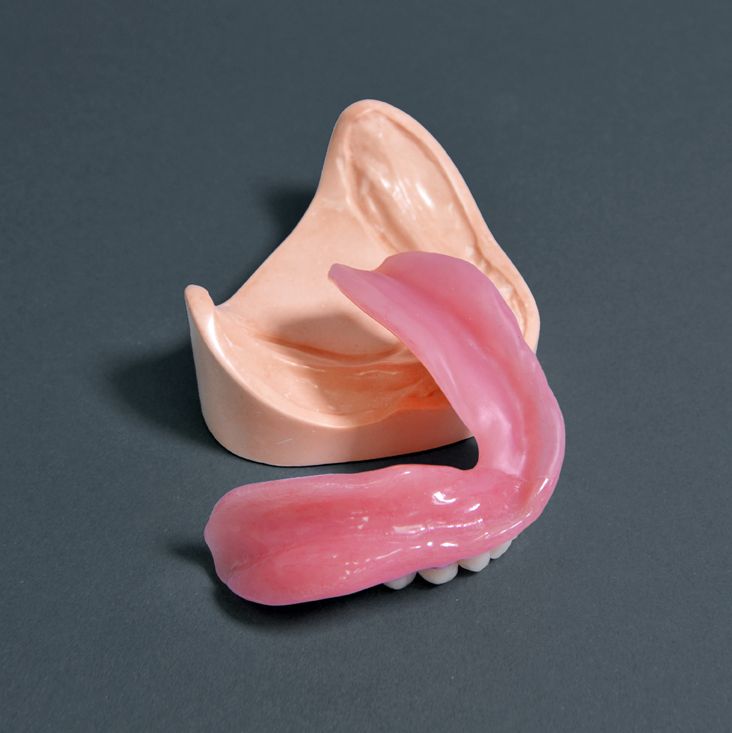 Others
comfort permanent
denture liner
Designed using latest CAD Technology and then milled with high precission 5-axis milling machine, our custom implant abutment is fabricated according to your specifications to achieve ideal soft tissue contours and crown esthetics.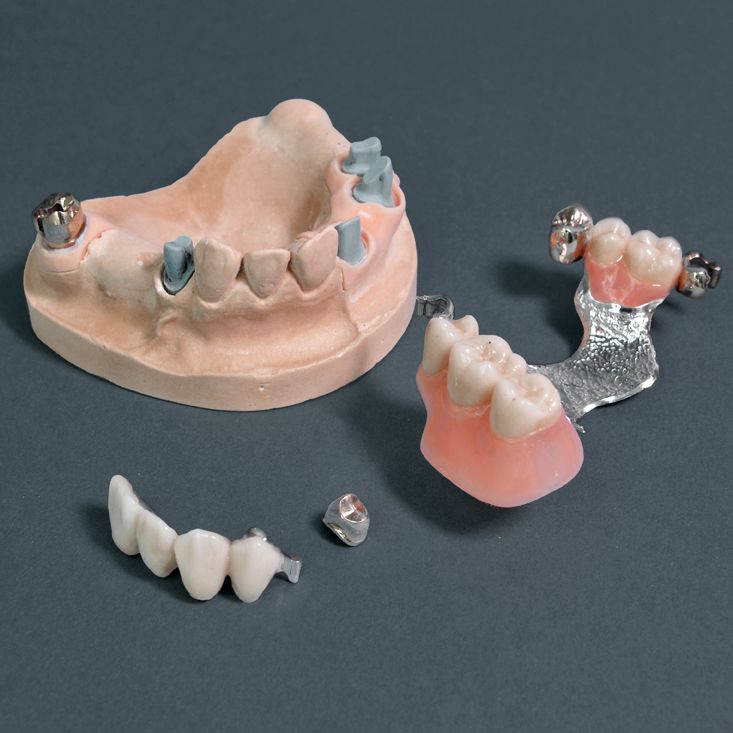 Others
precision attachments
[description later]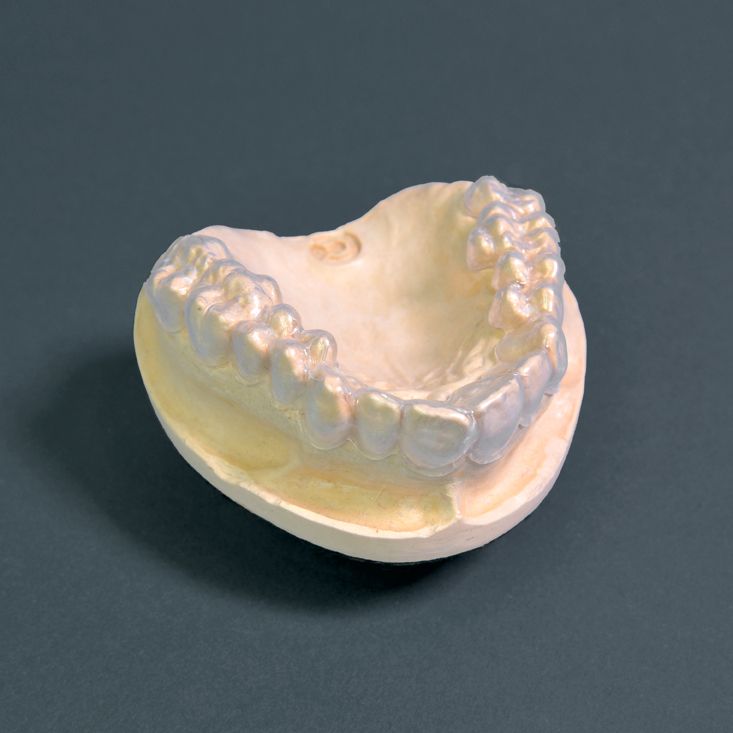 Others
retainer
Precision attachments are functional mechanical parts
of the removable partial denture made of plastic, metal
or a combination of both.
Comes in different variations, they basically consist of two parts referred as the 'male' part that is fixed to a crown inside the patient's mouth
and a 'female' part which holds the partial denture.
The patient can insert and remove the partial denture
and the aim of precision attachment is to give the patient maximum comfort and ease while wearing, inserting
or removing it.